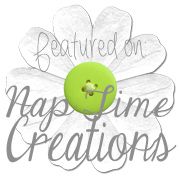 This salad was the perfect companion to the
Broiled Southwestern Flank Steak
that we had for dinner today. This salad is so good! The dressing really makes it! I won't lie it is not a pretty salad, but seriously give this one a try! Delicious! I think some corn and black beans would be fabulous in this too. My husband cut his steak into bite size pieces and ate it in the salad. Must have been good because he had to big bowl fulls of it!
I chose to half the salad portion of recipe, but did not for the dressing because I wanted to use it later in the week for more salads. The recipe below will be the amount I made. Get creative and add your own little twists to this delicious salad!
Haha...see I didn't lie it does not look pretty, but it tastes AMAZING!
Southwest Salad with Avocado Cream Dressing
source Food.com
1/2 head iceburg lettuce, chopped
2 tomatoes, seeded and chopped
2 green onions, sliced thin
1 small can sliced black olives, drained
1/2 cup sharp cheddar cheese, grated
Toss all ingredients into a large salad bowl and set aside
1 avocado, mashed
1/2 cup sour cream
1/2 cup extra virgin olive oil
1/2 tsp sugar
3/4 tsp garlic salt
1 tsp chili powder
1 TBS lemon juice
Place everything in a food processor or blender and blend until smooth and creamy
Now toss half of the dressing in with the salad and place the remaining dressing in a container and refrigerate for later use
I love this dressing! It is so simple and delicious. Everyone had seconds so I would say that is a big hit for a salad in my house! Especially when steak is the main course. I will definitely be making this one time and time again!
Below is the nutritional information per serving. This recipe yields approximately 6 servings. I only included half of the dressing recipe since that is all I used for the meal.
Linked to: