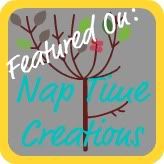 What is better than a fresh veggie filled pasta? This pasta is similar to a veggie toss I have been making since junior high. The only difference is adding some pasta and chicken :) It is incredibly flavorful and so simple to make. Even my pickiest little eater enjoyed this one!
One reason I love this dish is it works great with what you have on hand. Throw in some celery if you like or skip the carrots. Add some green bell pepper or even more chicken. It is completely up to you, what you have on hand, and what flavors your family likes. So lets get cooking!
8 oz Whole Wheat Pasta
1 TBS Olive Oil
1/2 cup Onion, chopped
1 TBS Minced Garlic
2 Zucchini, chopped
1 Chicken Breast, cooked and diced
1 can Diced Tomatoes with juice
2 Carrots, diced
1/4 cup Roasted Red Peppers, chopped
1/2 tsp Dried Oregano
Pinch of Red Pepper Flakes
1 TBS Dried Basil
2 TBS Fat Free Cream Cheese
1/2 tsp Sea Salt
1/4 tsp Ground Black Pepper
Prepare pasta according to package directions
Heat the olive oil in a skillet over medium-high heat
Add onion and carrot then cook until tender, about 8 minutes
Add garlic and cook for about 1 minute
Add zucchini, oregano, basil, salt, pepper, and red pepper flakes and cook for about 10 minutes or until zucchini and carrots are tender
Stir in tomatoes, roasted red peppers, chicken, and cream cheese
Continue to cook for about 5-10 minutes or until heated through
Toss with pasta and top with fresh grated parmesan cheese
Below is the nutritional value for a single serving. This recipe yields approximately 8 servings.
Nutrition Facts
Serving Size 183 g
Amount Per Serving
Total Carbohydrates
27.5g
9%
| | | |
| --- | --- | --- |
| Vitamin A 66% | • | Vitamin C 44% |
| Calcium 4% | • | Iron 9% |
* Based on a 2000 calorie diet
Linked to: