Featured at: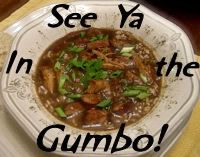 We love breakfast for dinner. I must admit adding breakfast to the meal plan once per week was a great idea! Breakfast is usually a good money saver and it is always a good filling meal around here. This breakfast casserole is gobbled up quickly in our house so I always make some extra so we can have leftovers.
I like to roughly chop up some of the leftovers to make super quick breakfast burritos in the morning. Just add some extra cheese, salsa, and a dab of sour cream and you are set to go! So if you don't want leftovers feel free to halve the recipe because the full amount makes a ton!
Breakfast Casserole
32 oz potatoes o'brien, defrosted
2 cups diced ham
12 oz shredded cheddar cheese
4 green onions, sliced
6 eggs, beaten
1/2 cup milk
1/2 tsp pepper
Grease a 9x13 pan and place potatoes in the pan
Top with ham, green onions, and cheddar cheese
In a small bowl mix eggs, milk, salt, and pepper
Pour egg mixture over the potatoes (I like to give everything a gentle, quick stir to get the egg mixture in the bottom)
Bake in a preheated 350 degree oven for 30-45 minutes, until eggs are set and the top is beginning to brown
How easy is that?!? You could definitely make this with bacon or sausage instead of ham and add extra veggies if you want. I think this is good with some bell pepper and even some chopped baby spinach. Yum! Everyone here likes to top theirs with salsa, except the little guy he likes his with ketchup (everything has to have ketchup on it now...lol).
Below is the nutritional value per serving. This recipe yields 12 servings.
Nutrition Facts
Serving Size 164 g
Amount Per Serving
Total Carbohydrates
12.0g
4%
| | | |
| --- | --- | --- |
| Vitamin A 9% | • | Vitamin C 7% |
| Calcium 23% | • | Iron 8% |
* Based on a 2000 calorie diet
Nutritional Analysis
Linked to: