Featured at: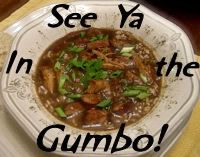 I was really craving some fresh baked bread today so I decided to make a quick dinner roll with some garlic herb butter. This is the perfect quick recipe. It requires minimal kneading and produces a perfect light and fluffy dinner roll. The garlic herb butter is just icing to these fabulous dinner rolls. Definitely a perfect pairing for me :)
Garlic Herb Butter
1 stick softened butter
1 pinch dried thyme
1 pinch dried parsley
1 pinch dried rosemary
1 pinch dried basil
1 pinch dried oregano
1/2 tsp garlic powder
1 pinch salt
1 pinch black pepper
1/4 tsp lemon juice
Mix everything together and store in an airtight container in the fridge or freezer, it will keep for about 4-6 weeks in fridge and 4 months in the freezer
Quick and Easy Wheat Dinner Rolls
1 1/2 cups warm water (about 110 degrees)
3 1/2 tsp dry active yeast
2 TBS sugar
2 TBS butter, softened
1 tsp salt
2 1/2 cups wheat pastry flour
1 cup whole wheat flour
2 TBS butter, melted
In a mixing bowl combine warm water, yeast, and sugar until mixture foams; about 10-15 minutes
Meanwhile combine the two flours and mix well
When the yeast mixture is ready add the butter, salt, and 1 1/2 cups flour mixture and mix until ingredients come together
Continue to add the remaining flour 1/2 cup at a time until mixture begins to clean the sides of the bowl (add more flour if necessary)
Let dough rest for about 10 minutes
Knead dough until smooth and elastic (dough will be slightly sticky), about 5 minutes
Form dough into equal sized balls and place on a greased cookie sheet so they are not touching
Let rise in a warm place for about 20 minutes
Brush rolls with melted butter
Bake in a 375 degree oven until golden brown, about 10-15 minutes
Super easy and nothing beats fresh baked bread with a delicious flavored butter. You can freeze these too. After they have risen freeze on a cookie sheet overnight or until solid and then place in a ziploc freezer bag. To prepare form frozen brush with butter and bake in a 375 degree oven for about 15-20 minutes or until golden brown.
Below is the nutritional information per serving. This recipe yields approximately 16 rolls.
Nutrition Facts
Serving Size 50 g
Amount Per Serving
Total Carbohydrates
19.8g
7%
| | | |
| --- | --- | --- |
| Vitamin A 1% | • | Vitamin C 0% |
| Calcium 1% | • | Iron 7% |
* Based on a 2000 calorie diet
Linked to: