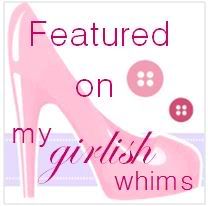 It's another hot one today so last night I made this wonderful dish that requires basically no cooking at all. Boiling noodles and that is it. Doesn't get much easier than that!
I love crab salad. It's super easy and refreshing and by stuffing this into shells it is more filling. I will admit this makes a great sandwich or is great on top of a bed of greens. So if you want to ditch the pasta try it that way too!
Crab Salad Stuffed Shells
22 Jumbo Shells
1 cup Broccoli Florets, finely chopped
1 Garlic Clove, minced
16 oz package Imitation Crab Meat, chopped
4 oz Cream Cheese, softened
1/2 cup Sour Cream
1/2 cup Mayonnaise
1/4 cup Finely Shredded Carrots
1 Medium Cucumber, seeded and chopped
1 Green Onion, chopped
1/2 Small Red Onion, diced
1 tsp Dill Weed
1/4 tsp Pepper
1/2 tsp Celery Salt
Cook pasta according to package and drain well
In a small microwaveable bowl combine broccoli and garlic, cover, and then microwave for 1 minute or until crisp tender
Transfer to a large bowl and combine the remaining ingredients
Stuff shells with filling, cover, and refrigerate overnight
You can prepare the filling the night before. Just put in the refrigerator and about an hour before serving prepare the noodles. I actually did that this time around and it turned out fine. Just make sure you drain the noodles and that they are cool before stuffing them. Then I refrigerated for about 1 hour before serving.
See I told you! Not to hard to make at all! And the best part....112 calories per shell! Enjoy!!




Linked to: