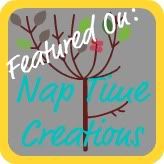 Who doesn't want better for you, yummy desserts? I know I have a horrible sweet tooth and it is kept at bay by eating fruits and dried fruits most of the time, but sometimes you just want cake. This is a great way to enjoy a classic dessert in a healthier way. It is almost guilt proof!
I made mine with Stevia, but you could use other sugar substitutes or plain ole' sugar if you prefer. I also decided to add half wheat flour instead of using only all purpose flour. This is probably the best way for my taste buds, but I suppose you could use all wheat flour it just may be more dense and dry. After I use up the rest of my white flour I will start finding other options. No sense in tossing good food especially when I am only using a small amount.
Carrot Cake
adapted from AllRecipes
6 egg whites
1-1/2 tsp Stevia Powder (or 1-1/3 cup sugar or equivalent substitute)
1 cup unsweetened applesauce
1/2 cup Greek yogurt (omit if using sugar or an equivalent substitute this is to make up for the bulk when using stevia)
1/2 cup skim milk
1-1/2 tsp vanilla extract
1/4 tsp ground cloves
1/2 tsp ground nutmeg
1 TBS ground cinnamon
2 tsp baking soda
1 cup whole wheat flour
1 cup all purpose flour
8 oz crushed pineapple with juice
2 cups shredded carrots
1/2 cup chopped walnuts
1/2 cup raisins
Preheat oven to 350 degrees and grease a 9x13 cake pan
In a large bowl beat egg whites
Add stevia and mix well
Then add applesauce, yogurt, milk, and vanilla and combine
Add cloves, nutmeg, cinnamon, baking soda, and flour and combine well
Stir in the remaining ingredients one at a time, mixing well between each addition
Pour into prepared pan and bake for 35-40 minutes until done and toothpick inserted in the center comes out clean
Cool completely
1 package fat free cream cheese, softened
1/4 tsp stevia (again use about 1/4 cup powdered sugar or substitute equivalent to sugar)
1 tsp vanilla
In a medium bowl beat cream cheese on medium speed until fluffy
Add stevia powder and mix well with a rubber spatula making sure to scrape sides and fully combine
Add vanilla and beat until combined
This cake makes 18 servings. The nutritional value is for 1 serving.
Nutrition Facts
Serving Size 95 g
Amount Per Serving
Total Carbohydrates
20.2g
7%
| | | |
| --- | --- | --- |
| Vitamin A 43% | • | Vitamin C 2% |
| Calcium 5% | • | Iron 6% |
* Based on a 2000 calorie diet
Linked to: