Featured on: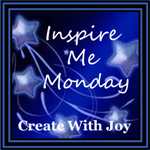 This is one of those lovely finds on Pinterest. I love, love, love egg rolls! Did I mention I love egg rolls yet? This recipe is all the yummy parts of an egg roll without the deep frying or wrapper so it is much better for you.
When I found this recipe for
Egg Roll Stir Fry
on
Once a Mom...Always a Cook
I knew it was going to be a hit recipe in our house. It smells fantastic and is the perfect dish when craving those horribly unhealthy deep fried pieces of amazing goodness.
Egg Roll Stir Fry
adapted from
Once a Mom...Always a Cook
1 lb Ground Beef (you can use turkey, chicken, or pork too)
1 Small Head of Cabbage, cut into shreds
1 Bunch Bok Choy (or baby bok choy if you prefer), sliced thin
1 Cup Carrots, diced very small
1/2 Red Onion, diced very small
5 Cloves of Garlic, minced
1/2 inch Grated Ginger Root
1/2 tsp Granulated Garlic (or garlic powder)
3 TBS Sesame Oil
1/4 Cup Low-Sodium Soy Sauce
2 TBS Apple Cider Vinegar
1 tsp Sugar
1/2 tsp Ground Black Pepper
Brown the ground meat with the garlic, carrots, and onion
Drain fat then add ginger root, soy sauce, sesame oil, cider vinegar, sugar, granulated garlic, and black pepper
Toss in the cabbage and bok choy then make sure everything is coated well
Cover and cook on medium-low until the cabbage is wilted and bok choy is cooked about 6-10 minutes
This makes a lot! I divided it out into 8 separate servings and analyzed the recipe. I was surprised at how few calories were in these huge servings, but there are tons of veggies in it so I am sure that helps. This is definitely a dish you can customize, maybe add some bean sprouts or bamboo shoots. Take away the bok choy if you prefer. Have fun and enjoy :)

I think this would be perfect with some sweet and sour sauce or some chinese spicy mustard drizzled on top too! I will definitely give that a try next time!
Linked to: